Surge Protection Devices – AC Circuits

LA and RM Units

Level 1 - The LA and RM units were designed specifically for the highly competitive International markets. The LA units are 10 mode - Frequency Attenuation Network units and the RM units are reduced mode - Frequency Attenuation Network- UL94V enclosure - non-DRC - competitively priced devices. SineTamer Advantage Units
Level 2 - Threshold Clamping Advantage Series Suppressors.
Level 3 - Frequency Attenuation Network Advantage Series Suppressors - Both with true 10 mode dedicated components, UL1449 Third Edition, CE Mark, Nema 1 composite enclosures, others available as an option, Standard Thermal Fusing - Many available options.
SineTamer LA and RM Units
The LA and the RM units are – frequency attenuation - internally current and thermally fused - UL94V
The LA is a true 10 mode device, while the RM is a seven mode unit.
Various options are available and various peak surge currents.
More information on these models is available to customers from our sales team. Please contact us for further information.
SineTamer Medium Voltage Units
ST-LSEA-MV: 160 kA per phase units
ST-SILA-MV: 240 kA per phase units
ST-SHLA-MV: 320 kA per phase units
ST-MV-AC72: 7.2 kV units
ST-CMV-AC: ST-CMV-AC Announcing the Latest Technology in Medium Voltage surge suppression! Smaller Enclosure, Economical Fusing and Longer Warranty!
Individual Equipment Suppressors
These devices are intended for single phase 120 to 480 VAC or 5 to 240 VDC circuit applications at locations feeding sensitive/critical equipment. They are unique in that they are designed as a stand-alone surge suppression device and require no special enclosure when used outside an existing enclosure or cabinet. Their compact size make installation a breeze and the warranty is the best in the industry. Now add to all that, dedicated "all mode" protection, and you get a device that defines effective and reliable surge suppression. Units are available with our Frequency Attenuation Network™ or simply the encapsulated Optimal Response Network.
SPT Series - Enhanced SineWave Tracking™ - AC units.
SPT-RJ Series - Enhanced SineWave Tracking™ - AC units with RJ14 protection included.
SPT-DIN Series - Enhanced SineWave Tracking™ - AC units with DIN rail mounting.
SPT-DC series - Enhanced SineWave Tracking™ - DC units.
SPW Series - Hardwired Enhanced SineWave Tracking™ - AC units from 120 to 480Vac
FSPT Series - Optimal Response Network - AC units.
ST-PIU2 / ST-SPIU2
ST-PIU6C / ST-SPIU6C
OEM/Residential
ST-LL240P- 240 Volt, 3 Wire, Parallel unit, With or W/O Frequency Attenuation.
ICPS Family
ST-ICPS - Enhanced Sinewave Tracking (when space is critical and limited).
ST-RSE-3N series These are Three (3) phase units in the same enclosure as the SPT units
ST-FDINxx-20 - 35 mm Din Rail enclosure unit. 120 or 240 single phase - thermal/current fused! Standard clamping performance
Warranties for different models:-
ST/SPT Series – 25 Years
LA-ST Series – 20 Years
RM Series – 15 Years
LA-SC Series – 5 Years
Our Solution: Optimal Protection Network™
To eliminate the destructive effects of both external and internal power-related transients and ensure your systems survive and remain operational, our Optimal Protection Network™ plan consists of a layered defense approach, using patented, proprietary surge protection devices. The devices are strategically placed based on your power, data and telecom systems' specific and unique needs.
What are the advantages of Cascading Surge Protection Devices?
Layer 1: Service Entrance Locations
Surge Protection Devices (SPDs) at service entrance locations suppress high-energy transients to levels that downstream SPDs can eliminate. View Devices »
Layer 2: Distribution Panel Locations
Any transient energy remaining from the service entrance location during power system faults or severe lightning strikes are further reduced or eliminated at distribution panels that have properly-applied SPDs installed. View Devices »
Layer 3: Branch Panel Locations
Protecting branch and sub-panel locations further safeguards mission-critical and high-dollar systems from cumulative transients occurring circuit-to-circuit within those panels. View Devices »
Layer 4: Telecom & Data Circuits
Because extremely low-level transients can damage mission-critical telecom, data and control circuits, protection at all building entry points and selected high-risk internal locations is necessary. View Telecom Devices »
Layer 5: Dedicated Load & Point-of-use Locations
Dedicated and isolated loads are protected to mitigate the adverse effects of cumulative transient damage and close-proximity transient-generating locations. View Point of Use Devices »
Our Optimal Protection Network™ Solution also provides:
Strongest Product Warranty in the Industry
25-Year Product Warranty with free SPD replacements, no strings attached!

Quality and Listings to Industry Standards
ISO 9001: 2008 Quality System; UL 1283; CE; ANSI/ UL 1449-2006 (3rd Edition); Mil-spec 901D, 67-A, 1399; UL 497A and B
Industry Leading Product Design
Never sacrificing let-through voltage performance or safety for marketability, the features of our surge protection devices continue to drive the industry standard. We are unsurpassed in our quality and performance.
Tools To Make an Informed Buying Decision
Complete, real-world performance testing and specification data from "as installed" tests allows you to make the most informed purchasing decision. We have no reason to hide behind partial test parameters or missing values!
Additional Services and Resources
• SPD design and application seminars - Certified by The Institute of Electrical and Electronic Engineers (IEEE) for CEUs/PDHs
• Power Quality and Transient Susceptibility Analysis
• Complete on-site SPD application survey and receive full system protection recommendations
• End-user modifiable SPD guide form specifications
• Interactive product selection CD
• On-site pre- and post-installation assistance

Surge Protection According to the IEEE
IEEE Std 1100 (Emerald Book), Section 8.6.4 Premise Electrical Surge Protection:
In addition to surge protective devices installed in the service entrance equipment, it is recommended that additional surge protective devices of listed Category "B" or Category "A", as specified by IEEE Std C62.41-2002, be applied to downstream electrical switchboards and panel boards, and panel boards on secondary or separately derived systems if they support communications, information technology equipment, signaling, television or other form of electronic load equipment.

SineTamer® - We ARE the Standard!
-----------------------------------------------
India Office
SineTamer Power Private Limited
No.22/353-B, Ruby Villa,
Maruthoor,
State Highway - 1,
Vattapara P O , Trivandrum,
Kerala , India 695028
PH:+91-9895707820, 9061364433
Email : headoffice@sinetamer.in
Webmail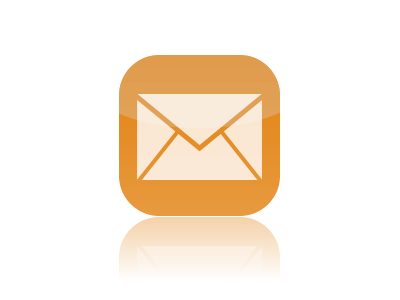 Global Head Quarters
5500 E Loop 820 S#205
SFort Worth
STexas , USA 76119